If you think it's bad that property prices keep going up (20.3 percent in the last 12 months) some recent news has made it even harder to buy a home.
Last week, the Australian Prudential Regulation Authority (APRA) sent a letter to the banks saying it was increasing the minimum interest rate buffer on home loan applications from 2.5 to 3 percentage points.
What does this mean in reality?
It means that from next month, new borrowers must be capable of making mortgage repayments if their home loan interest rate rose 3 percentage points above their current interest rate.
Why are they doing this?
They are doing it to cool down credit growth across Australia, after seeing that property prices have increased more than 20 per cent in the last 12 months.
The Rules
This new rule reduces a household's "maximum borrowing capacity" by around 5 per cent, and so many borrowers who have been aiming at a particular amount will have to wait even longer before being able to buy a home.

A 5 per cent difference is bigger than it sounds.
When you factor in how prices in different areas have gone up 20 per cent in the last year, plus you take 5 per cent off what you can now borrow, you're looking at a 20 to 25 per cent increase in the last year.

Many first home buyers have been caught out by this news and feel cut off so they can't keep up anymore. It's out of their control.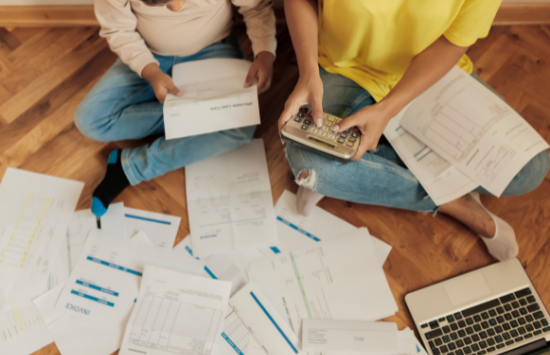 When does this start?
From November 1, banks will have to test if new borrowers can still afford their mortgage repayments if home loan interest rates rise to be 3 percentage points above their current rate.

In other words, if you apply for a mortgage with an interest rate of 2 per cent on November 1, the bank will have to test to see if you can afford to make repayments with a 5 per cent interest rate!
If you can not, the loan application will be denied.

If the banks do not use this new, higher test, they will be financially penalised by having to hold more reserves against potential losses, which will reduce their profitability.

In practice, it means all regulated banking and financial institutions will use the minimum 3 percentage-point buffer. Which means you might just miss out on the home of your dreams.
Here is a working example of the changes:
Under the old rules, if the maximum someone could borrow was $500,000, the maximum they'll be able to borrow under the new rules will be $475,000.

Many Australians looking to buy will be scrambling to find out how much their bank will now lend them and whether they can still afford to buy the property they want.

The changes are designed to protect people from taking on risky levels of debt, however, it will hurt first home buyers who typically have smaller incomes and deposits.

One of the harder lessons learned from recent house hunting is no matter how large your deposit is, it won't increase your borrowing capacity because banks are only interested in your current income and expenses.
And things are even harder now because you now need to take an extra 5 per cent off what you're able to borrow.
How we can help
The better your finances look the better chance you will have of being approved for a home loan. Let us help you reduce your debts, clear your credit history of old black marks, and get you in a position where you can enter the home loan market.
Call the solve my debt now specialist team today on 1300 070 672 or email help@solvemydebtnow.com.au
Want to Solve Your Debt? Let us Help – Today
Book your FREE Consultation now and talk to one of our qualified SMDN Advocates that will help put you back on the road to financial freedom!